Why Gas Detection Is So Important In Restaurant, Hotels, Canteen Kitchens?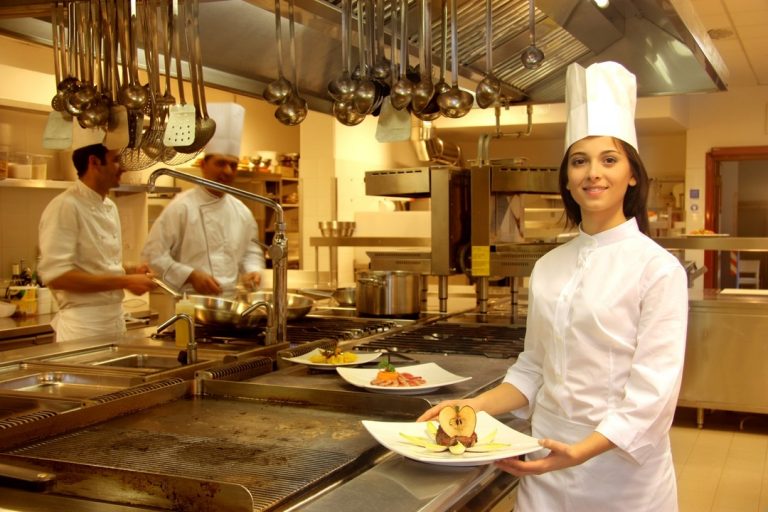 Not too long ago, a major fire in Kamla Mills, Mumbai claimed fifteen lives and injured several others. The damages included several restaurants and establishments, and the fire reportedly consumed the building within thirty minutes. This lethal fire started in a rooftop restaurant and just like several others, could have been avoided. A few years ago, a total of 146 cases of gas leaks were reported in Pune alone. The reasons for this can always be traced down to negligence, improper handling and a lack of training or readiness to respond to an emergency situation. The PMC's Chief Fire Officer, Prashant Ranpise, had stated that "most of the cooking gas-related accidents occur due to leakages from the rubber tube, faulty fittings of regulators and poor handling of gas appliances and cooking unattended which leads to overflow and gas leak".
Incidents like these showcase the severity of the workplace danger which the staff members in commercial kitchens experience. Fireerupting because of gas leakages is one of the many dangers which the restaurant employees face and yet, many commercial establishments are unprepared to handle that. So it's the need of the hour for any establishment involving a kitchen operating at full capacity to ensure that the gas leak is detected early on so that the workforce can take appropriate actions before any disaster happens.
Gas detectors are extremely important and critical safety equipment for such kitchens and canteens as they help in detecting explosive gases which may not be smelled by humans, identify oxygen deficiency, or detect the presence of toxic gases in the air. In the absence of gas detectors,the workers are exposed to extremely damaging gases and fumes which can have highly adverse effects on their bodies and minds and can even result in death.
Here we present some critical reasons why we believe that restaurant, hotels, and canteen kitchens need to invest in a good quality gas detection system –
One cannot avoid oil fumes when cooking in a large commercial kitchen. Sneezing profusely isn't the only effect of oil fumes, one of the biggest threats that this seemingly harmless aspect of cooking poses is gas leaks. What's worse is that sometimes, the most lethal gas leaks are odourless which means that they cannot be smelled by normal human beings. Oil fumes may be caused due to various reasons such as extremely high temperatures in a fryer, overheating cooking oil,or fat deposits in the flue. An example of this that occurred in March 2018 was the fire at a temple kitchen in Tirupati. The origin of the fire was a ghee vessel which overheated during the boondi making in one of the halls. A worker accidentally overheated the ghee and sprinkled water over it which created oil fumes that spread and attracted flames, and thereby engulfed the other vessels. Thankfully, authorities acted swiftly and no one was hurt, but the repercussions could have been a lot worse. Besides starting fires, oil fumes also have terrible effects on human health, especially the lungs.
One of the most common causes of accidents and mishaps in the kitchen are explosions. This could be triggered by several reasons including faulty wiring or gas leaks. Dangerous, flammable gases have the potential to cause a horrific explosion which can do adverse damage. The Times of India recently reported a fire which broke out in a South Bengaluru hotel and lasted.
for over 40 minutes. The guests were evacuated on time so no one was injured.However, due to this negligence, the hotel had to incur huge costs for repairs.
As they say "A stitch in time saves nine". While it is important to train the kitchen staff on fire safety and evacuation procedures, the situation turns extremely dangerous when the fire breaks. It is also important to note that since the kitchen staff keeps changing, it is extremely hard for the hotel management to train all their old and new staff members on fire safety procedures equally well. Instead, through proper measures, dire situations can be avoided. Gas leak is one of the most common causes of fire explosions in commercial kitchens. Therefore, commercial kitchens well-equipped with gas leak detectors make the kitchens safer to operate.
It is also important to note that fire spreads very swiftly. A major reason for this occurrence is because the valve that cuts of the gas supply in case of a fire has nothing to prevent it from leaking more gas. Gas leaks literally add flame to the fire and make it spread, which is how the Kamla Mills fire spread from one restaurant and ultimately engulfed the entire building.
What to look for in a commercial gas detector?
It's been established that gas detectors in kitchens and restaurants, especially commercial ones, is the need of the hour. Too many mishaps arise due to simply not being prepared, and this leads to terrible losses, sometimes of human life, and monetary loses as well. Gas detectors are essential in industrial kitchens because even though the risks are very real, they can certainly be easily avoided if detected in time!
When choosing the right gas detector, especially for large kitchens, make sure you choose the one which is interfaced with an addressable fire alarm panel that can be controlled with the use of monitor modules. This makes it easier for anyone to act quickly, if required. Smaller kitchens and canteens can choose the conventional panels as well.
Choose a gas detector which shuts off the gas valve completely and cuts off the gas supply. This eliminates the possibility of the fire or gas leak spreading.
Considering the factor that water may splash around while cleaning utensils or maintaining equipment, choose water splash-proof grade detectors with IP65 protection. With this protection, oil, water, grease, or dust cannot damage the sensors and electronics inside the detector, givingyou the maximum protection.
Since oil fumes are integral part of a large kitchen, the gas detector sensor head should have a double filter arrangement to accommodate and reverse the effect of oil fumes. This is because the oil fumes block the sensor making it useless.
Also, do ensure to choose gas detectors which are explosion-proof as per the industry mandated PESO rules.
Lastly, choose a gas detector which is extremely easy to operate even for a layman.
Making the commercial kitchens safe to operate is one of the prime responsibilities of the management and it is also mandated by the law. Instead of relying on random manual processes, it is critical for commercial kitchens to install gas leak detection systems which identify potentially hazardous gas leaks using various sensors. These sensors alert people through audible alarms when they detect the presence of a dangerous combustible and toxic gases thereby ensuring a high degree of safety.
Connect with us to know more about our latest IoT-enabled commercial gas leak detection systems, which are trusted by millions of users
Contact:-
Email:- sales@vighnaharta.in
Mob.:- +91 9011033260