Must have devices for your home to make it safe!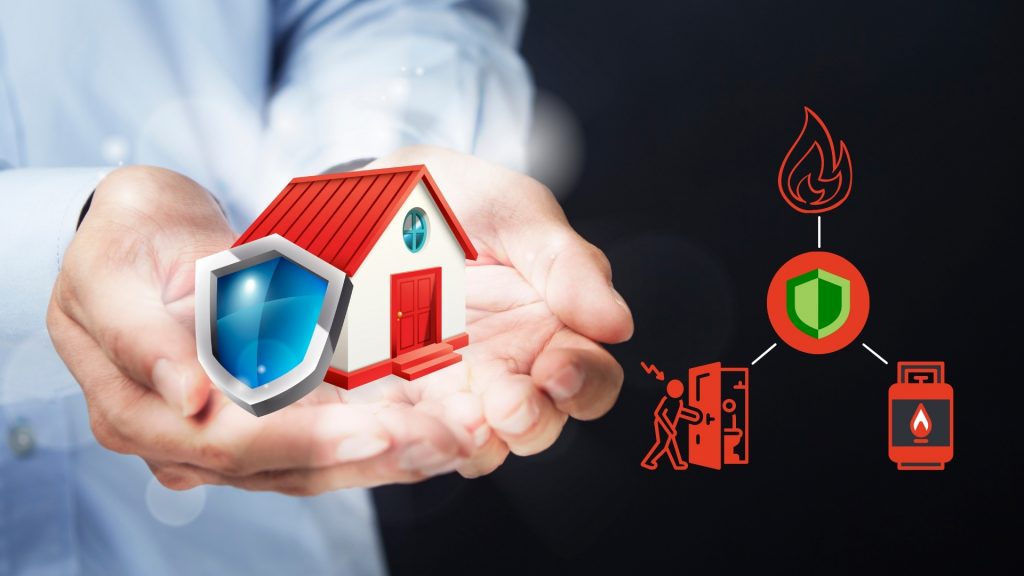 Over the years, IoT based home safety devices have evolved at a rapid pace, hence it is no wonder that people here in India are also opening up to the idea of securing their homes with sensors and smart security systems.
So, which devices one must install in their home these days to make the latter safer?
Well, there are plenty but the 'must-have' ones are as follows –
PNG Detectors
PNG detectors procured from a revered LPG detector sensor supplier, fires can break out inside a home at any time. There are plenty of reasons behind a fire incident but the most common one is failing to detect LPG/PNG or CNG leaks from the gas cylinders.
Standard PNG detectors let out audible alarms when they detect gas leaks within a home thus ensuring the owners can take the necessary steps. Authorities are also alerted in some cases.
Best product at the moment available in India –
LPG / PNG Gas Leak Detector Wireless – TrueSafe+ Smart Gas Leak Detector for residential purpose from Vighnaharta
Salient features –
Detects gases like LPG, CNG, Natural gas
Kitchen platform panel mountable
Automatic calibration at the desired level of LEL (Usually 10% of LEL)
Heat detection
Wireless range up to 100m
Generates Keep-Alive message
IGNIS smoke/heat detector
Smoke or heat detectors are ideal additions to a home especially when the same remains unoccupied for several hours on any given day. Smoke/heat detectors detect heat and smoke all the while alerting the authorities as well as the owner of the property.
In this way, both lives and the property itself could be saved by installing these devices.
Best product at the moment available in India –
Conventional Smoke Detector – IGNIS from Vighnaharta
Salient features –
●          Optical Smoke Detector model IGNIS.
●          Available with a low profile base and high base with four 20 mm inputs.
●          Independent head, bayonet system assembly and extraction lock.
●          Nickel-plated phosphor bronze contacts, double-sided double-grip connection.
●          SMT Design, High stability.
●         Wide supply voltage range.
Intrusion alarm systems
A home intrusion alarm system acts as the primary line of defence for a home. It detects unauthorised access, pried-open windows or broken glass panes. It also alerts the authorities by sending silent alarms so that the perpetrator can be caught red-handed.
Best product at the moment available in India –
V-Cop Silver GSM Hybrid Intrusion Alarm System from Vighnaharta
Salient features
16*2 Backlight LCD Display
Tactile 13 Keys Keypad
Inbuilt GSM Auto Dialer
10 Voice & 10 SMS Reporting Number Support
16 Sec. pre-recorded voice message
Up to 100 Number Event support
Auto Arm / Disarm feature
Scheduled base arming & disarming
Remotely Arming & Disarming by Using Android App
Other products that can take your home security and safety to new levels
Vighnaharta Intrusion Alarm System for Homes
Features –
It can display exact cause of alarm
V-Cop Silver– PSTN can do the reporting through PSTN.
16 Sec voice message can be played to 10 Tel no's + Alarm Type or systems status can be reported
Vighnaharta Wireless Door Magnetic Sensor
Features –
Magnetic Reed Switch Sensor
LoRaWANTM Class A protocol
Low Battery Indication before 30 days
Transmission: Periodic or events
(2) AAA Battery Pack
Operating temperature: -10°C to +55°C
Conclusion
With the advent of IoT in India, things have started to look good for people who always have had a fear of their home getting broken into or being razed to the ground from an accidental fire. On that note, in case one wants to make the most out of IoT-based devices, one should always procure sensors and security systems from renowned OEMs and gas detector companies in India.